Parkway West Senior High School
Class Of 1982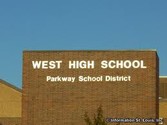 Saturday MAIN EVENT
The Main Event - Saturday, October 6th from 7pm till Midnight
We are very excited to announce that the "Main Event" will be held at one of the coolest and hippest venues in the city! Yes kids it's time to branch out from the burbs and experience something new. (Dress is casual but feel free to wear whatever you want including your favorite western wear).

We toured a dozen potential venues but when we walked in the door of the Old Rock House we were blown away. We have reserved the entire building for our reunion! You'll find more information on the Old Rock House (including a video) below but in summary it's a small concert venue that typically hosts really cool bands.
There are three levels of eclectic and cozy hideaways including a mezzanine that looks down over the dance floor on the lower level, a large outdoor patio accessed through a wall of open french doors, some of the best smoked meats and food in town, and free private parking. You're gonna love it we promise!
Saturday night check in will begin around 6:30 pm and we have the space reserved until midnight so get your dancing shoes on!
Your ticket includes delicious Hors'doeuvres (not just finger food), the party pic man (photos will be available online for free download), a video slideshow (submit your photos online if you want to be included), featured 70's and 80's music, two free drink tickets followed by a cash bar (they have some great specialty drinks and beers) and memories to last a lifetime!
Read all about it below but first be sure to order your tickets and Reunion t-shirt before September 1st as the price will go up signficantly after that date.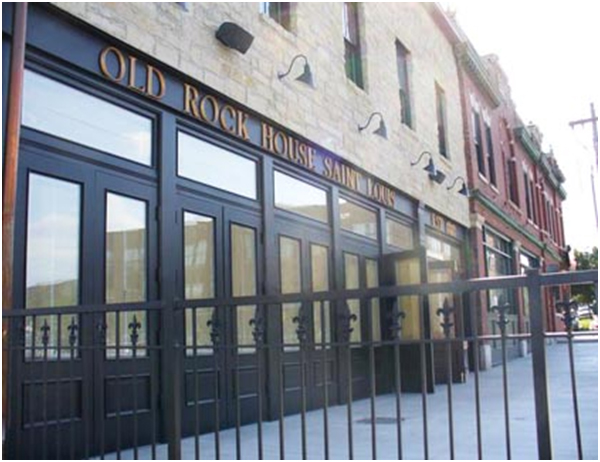 The Old Rock House is a historic building that has been newly renovated yet still holds its original charm and character. Located downtown with a great view of The Arch, they are one of the city's most unique event facilities.
The Old Rock House has three distinct levels featuring 6,000 square feet of space including a spacious patio. There is a state-of-the-art sound and lighting system, 8 multimedia flat screens throughout the building and a large projection screen over the stage. They have delicious in-house catering and their chef is designing a custom menu for our reunion.
They are traditionally known as one of St. Louis' best live music venues, but they also host private events from weddings to corporate meetings.Co-owner Tim Weber- an industry veteran best known for ten years at the helm of legendary music club Mississippi Nights- believes this combination, a concept the Old Rock House calls an "integrated music venue, eating and drinking place" will allow for a new experience unlike any other in the St. Louis.
In addition to a meticulously restored building, the Old Rock House offers well-lit, free parking directly across from the venue, food to satisfy every craving, and boasts a drink selection to suit every palate and every wallet. "Our customers are able to come here right from the office or right off their couch, any night of the week, and get great music, great drinks, and a great meal. Ultimately, they create their own experience; the energy and the very nature of this venue allows people to do just that."
The Old Rock House is located at 1200 South 7th Street, St. Louis MO 63104
Old Rock House Layout
We have reserved the entire building for Saturday night,
October 6th
2012 from 7pm – Midnight!
Main Floor
The main floor is full of character with beautiful original woodwork, exposed brick, high ceilings, and large windows that look out to our patio and The Arch. Step right out to the spacious patio and still be a part of the action with open french doors and outside speakers.



VIP Lounge

The VIP lounge makes up the entire second floor of The Old Rock House. One end of the room features a mezzanine balcony that overlooks the stage and the other end has a private bar. A large skylight makes a nice focal point for the room and lets in the perfect amount of natural sunlight. This room is very versatile, rent it out for any type of event. Available to rent during certain shows, call to inquire.



Private Lounge

Our newly renovated private basement lounge is intimate and cozy. Holding up to 80 people, rent it out for a casual gathering with drinks and appetizers, or a seated down dinner. We have in-house music available, or the option to play your own personal music with our iPod hookup. You will also enjoy your own private bar. Our basement lounge is perfect for any type of party.