Parkway West Senior High School
Class Of 1982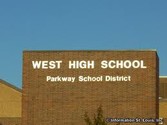 REUNION PHOTOS ARE HERE!
Another reunion has come and gone...but this one was without a doubt the best one ever! For everyone who attended, we wanted to say thanks for helping make it such a huge success. For those who could not make it we missed you as it was very special. However there are lots of photos we will share so you can do some "virtual" catching up with classmates.
VIEW OTHER CLASSMATES PHOTOS HERE
OR UPLOAD YOUR OWN PHOTOS TO THIS SITE:
We encourage you to upload your own photos from the weekend on the "View/Upload Photos" page (NOT the Edit/Upload link under Member Functions unless you only want them to appear on your profile instead of the main photo page - use the above link!).
ORDER/VIEW PROFESSIONAL PHOTOS HERE:
Thanks to Kristie Hannah Deeter we had a fabulous professional photographer at our event and you can view the photos by visiting the photographer's link here:
Kris Beultmann Photography - West '82
On his site you can view, download, print or order your favorite photos. We hope you all will show him some love by ordering high resolution prints directly from his site!
In the meantime here is a sneak peek of some of your classmates photos from Friday Night Lights. Classmates "Main Event" photos appear on the photo page (Please note this can take a while to load).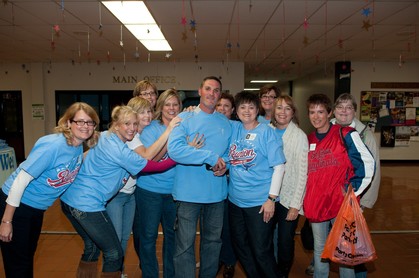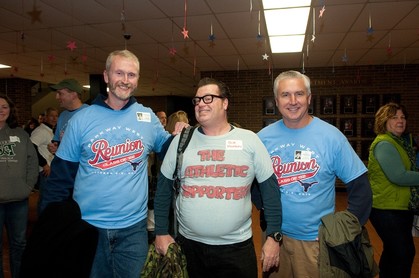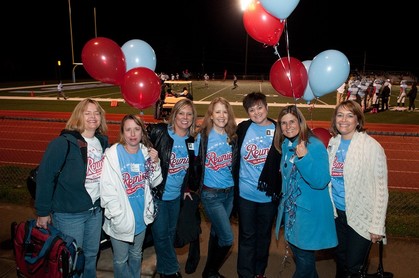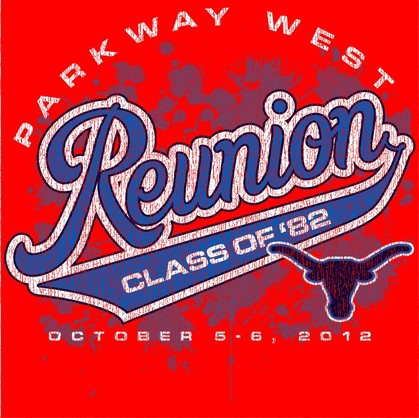 Are You Ready for Some Football?
Are You Ready to "Rock" and Roll?
It's time to dust off your photo albums, don your blue jeans and cowboy hat, and pull out your old team jersey as the Parkway West Class of '82 is coming to town...and we're doing it in style!
You'd practically have to be living under a rock or living out of the country if you haven't already heard that our 30 Year Reunion is scheduled for the weekend of October 5th and 6th.
If you don't fit this description but you still haven't registered on this site then you won't get the invite or official announcements. So please register now by locating your name in the Classmate Profiles list on this page.
For the rest of you...thanks for your patience. It's been a long time coming but we are finally ready to release all the juicy details of what will surely be the best reunion yet!
We have a great weekend planned and rather than cramming all the details into one page we've broken it out by venue/date on this page.
Here are the main event pages: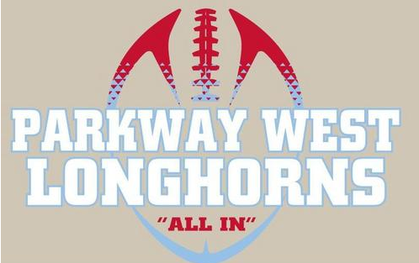 Friday Night Lights - After 30 years our alma mater has finally forgotten all the reasons they were so relieved that we graduated so they have invited us back! The evening begins at the Parkway West vs. North football game and ends at the Corner Pub & Grill.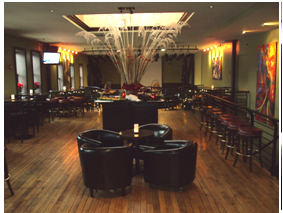 The Main Event - Saturday the "Main Event" will be a night of music, mayhem and memories at the Old "Rock" House in Downtown St. Louis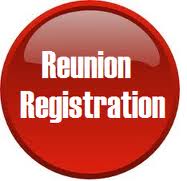 Reunion Tickets - Be sure to order your Reunion t-shirts and tickets early as pricing goes up significantly after September 1st. (What are you waiting for...we know you're coming right?)
We will have a "Party Pic" man (professional photographer) available for both Friday and Saturday night. Photos will be available for FREE download after the event and we will post a link to this site.
Here is a quick recap of the weekend schedule:
| | | | |
| --- | --- | --- | --- |
| DATE | DESCRIPTION | LOCATION | PAGE LINK |
| Thursday 10/4/12 | Hotel check-in available for out of town guest (Starting at 4 pm) | Millenium Hotel | Hotel Info |
| Evening | Nothing formal scheduled so plan a get-together with friends or visit our User Forums and post your events. | N/A | User Forums |
| Friday 10/5/12 | FRIDAY NIGHT LIGHTS | Parkway West | FNL |
| 4-8pm | Check in and registration | Parkway West | FNL |
| | Reunion T-Shirts (only $10 each) | Parkway West | Order |
| 4:30-6:30 | Tours of Parkway West | Parkway West | FNL |
| 7 pm | Parkway West vs. Parkway North Game | Parkway West | FNL |
| Half-time | Featuring the Class of 1982 | Football Field | FNL |
| 8:30-Midnight | Corner Pub and Grill - Reunion Kick-Off | Clayton at Clarkson | Corner Pub |
| After Midnight | Nothing scheduled so feel free to post your after-hours get-togethers in the User Forums or simply get some sleep! | N/A | User Forums |
| Saturday 10/6/12 8am-6pm | Enjoy your day, plan a golf outing, horse back riding, or picnic with friends and be sure to post your plans in the User Forums | N/A | User Forums |
| 6:30pm to Midnight | THE MAIN EVENT | Downtown St.Louis | Old Rock House |
| Sunday 10/7/12 | Millenium checkout - 11 am Have a safe trip home! | | |
ANNOUNCEMENTS
•
The golf outing for Saturday, October 6th has been cancelled. Sorry, there simply wasnt enough interest to validate the eight tee times we had reserved and the course wanted confirmation and/or reserved payment.

But all is not lost. Maybe we can get a few who want to play from the Friday Corner Pub event. If not, we will still have a great time! look forward to seeing everyone on Friday night!
•
Friends!
Our friend and Classmate, Yvonne (Nutter) Jones experienced tragedy this weekend. Her husband Mike died suddenly of a massive heart attack on Saturday. We just saw both of them at the reunion . Please keep Yvonne and her Children in your prayers during this very difficult time. I believe her info is on her profile if you wish to send a card.
Thank you
Kristie Deeter