Parkway West Senior High School
Class Of 1982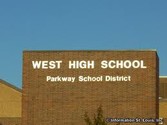 Friday Night Lights!

Are You Ready for Some Football?
West is rolling out the red carpet for our class on Friday, October 5th for the Parkway West vs. Parkway North football game!
Come join your classmates at our favorite high school past-time...Football! Our alma mater is looking forwarding to hosting our class for a Friday Night Lights extravaganza! We will have an alumni tent set up for check-ins and reunion registration, tours of the school, alumni t-shirts, refreshments and more, followed by a happy hour hosted by the Corner Pub and Grill (at Clarkson and Clayton) and owned by a west alumn! (Wear your t-shirt and you won't pay a cover charge!)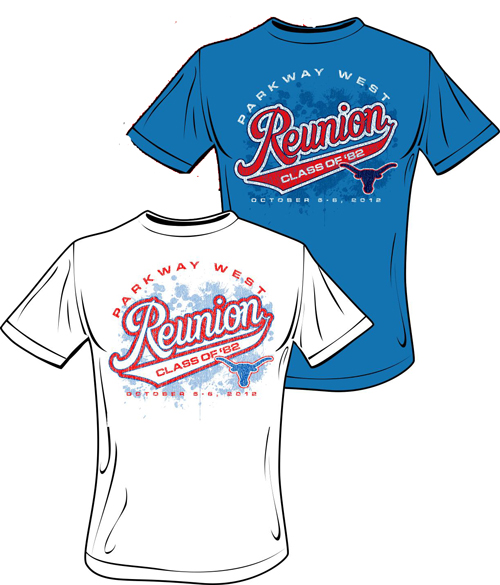 (Please remember that West still is and always has been a drug free zone so no smoking in the boys room or sipping whiskey in the back of your vehicle while at the game please!)
Class T-Shirts (Your ticket to the game and discounted refreshments):
Order your class t-shirt when you purchase your reunion ticket. It's your FREE ticket to the football game and a Reunion discount on food and refreshments. West typically has a cover charge for games but they are waiving that fee for the '82 grads who are wearing their Reunion t-shirt (including free admission for your spouse and kids as well). T-shirts are only $10 and can be ordered on the Reunion Sign Up Page.
Half-Time Show and Parkway West Fight Song
In 2008 Parkway West revived its fight song (Revived? Why did they ever retire it in the first place?) and our class has been invited onto the field at half time to lead the cheear! For those of you who forgot the words, here's a quick refresher:
"Stand up and cheer, stand up and cheer for Parkway West. For today we raise, the red and blue above the rest we are the best. The Longhorns are fighting, for we are bound to win this game. We've got the team! (We've got the team!) We've got the steam! (We've got the steam!) For it is Parkway West's Day. Hey!"
We are counting on the "Athletic Supporters" and cheerleaders to take the lead here!
In addition the "Party Pic Guy" (professional photographer and west alum) will be on hand both Friday and Saturday night to take party pics and a class photo on the football field!
Friday Night Schedule of Events/Timeline:
| | |
| --- | --- |
| 4:00-6:00 pm | Registration and t-shirt pick up at the alumni tent (wear your t-shirt and get in FREE) |
| 4:30-6:30 pm | Tours of Parkway West High School |
| 7:00 pm | Football Game |
| Half Time | 30 Year Alumns on the field to lead the West Fight Song! |
| Half Time | Class photo on the field (wear your alumni t-shirt) |
| After 8:30 pm | Corner Pub & Grill (located at Clarkson & Clayton) for happy hour |
| Late Night | We'll leave that up to you:) Feel free to post after hours get-togethers in the User Forums. |